Surely everyone associates this name with the film by Tim Burton (Burton), starring Johnny Depp. However, the story of "Dark Shadows" is quite deep and is not limited to the 2012 film adaptation.
Actor Jonathan Freed as Barnabas Collins:
Dark Shadows is an American gothic soap opera that originally aired weekdays on the ABC television network from June 27, 1966 to April 2, 1971.
The show depicted the life, love, trials and tribulations of the wealthy Collins family of Collinsport, Maine, where a number of supernatural events take place.
The series took off when the vampire Barnabas Collins (Jonathan Freed) showed up ten months after its launch.
The dark shadows also depicted ghosts, werewolves, zombies, man-made monsters, witches, sorcerers, time travel, and a parallel universe. A small troupe of actors played many roles; as actors came and went, some characters were played by more than one actor.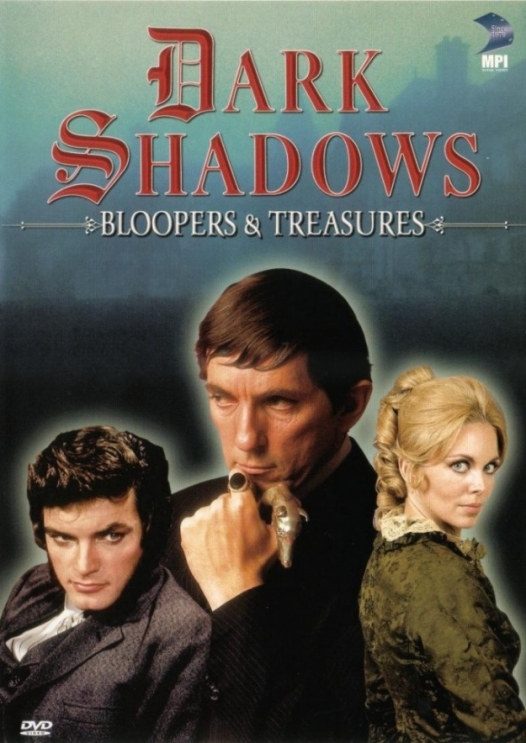 The series included about 1120 episodes.
He paid more attention to the personal problems of the characters, the "skeletons in the closets" of a wealthy family. It was the very first and original film adaptation of "Dark Shadows".
The rest of its variations (remakes – in modern terms) appeared much later.
In the photo, Josette urges Barnabas Collins to forget her and continue living his life (TV series 1966-1970, episode 948):
He also became one of the first series where the theme of not only mysticism was revealed, but also time travel, the existence of parallel (alternative) worlds.
Barnabas Collins' backstory begins with a séance when members of the Collins family try to contact the spirit of his younger sister Sarah, who until then played ball, sang "London bridge is falling down", was friends with David Collins, and saved the bartender of the Blue Whale Cafe. Maggie Evans, first from her loving maniac brother, and then from the Windcliff Sanatory.
The governess of the youngest member of the family, David Collins, Victoria Winters mysteriously disappears and finds herself in 1795, where she is suspected of witchcraft. Barnabas Collins himself also fell into the past, trying to save his beloved Josette DuPre from suicide on Widow's Hill, on whom he was fixated throughout the series, and many women, starting with Maggie Evans and Victoria Winters, and ending with Kitty Soames, who disappeared in the portrait of Josette and transferred Barnabas back to the past, tried to turn him into her.
But his plan failed, for he himself was detained by members of the mysterious Leviathan cult, and Josette became poisoned with arsenic, and in the end she herself appeared to the insane Barnabas, begging him to finally forget her and leave her long-suffering spirit alone, and as a token of her release, she gave him her black ring.
Two girls – governesses – Rachel Drummond and Kitty Soames, also known as Lady Hampshire, according to the plot, were even the reincarnations of Josette DuPre, which could not hide from the vengeful witch Angelica Bouchard-Collins, who managed to change many names.
From the backstory of Angelica, which is shown to us almost at the end of the series, we learn that her name was actually Miranda Duvall, and she was the student of the evil warlock Judas Zachary, whom she betrayed in exchange for her own life.
All that was left of the sorcerer was his head.
But before he died, the chiefgad cursed the Collins family, and his spirit moved into a man named Gerard Stiles, who destroyed almost all the inhabitants of Collinwood and caused a terrible Catastrophe discovered by Barnabas and Julia Hoffman when traveling to the future from Parallel Time. At the end of the series, she finally gets her way, dying in Barnabas's arms after he mistook her for another Parallel Time girl.
And neither Josette, nor Vicki Winters, nor even Julia Hoffman, with whom the protagonist had a difficult relationship, become his lovers.
This is how the characters of the original series, directed by Dan Curtis, looked like: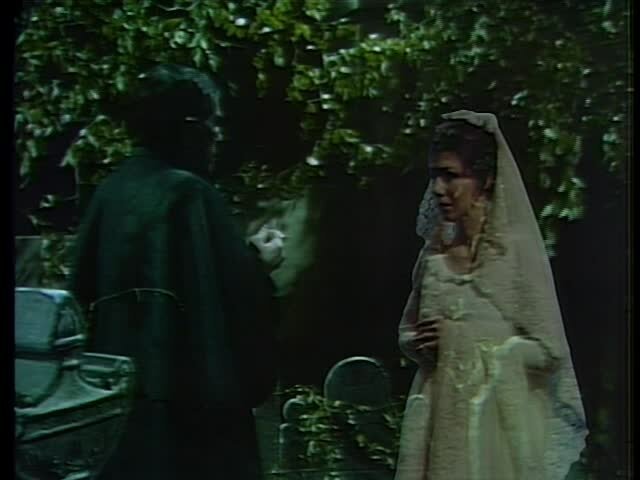 From left to right (roles and actors):
Maggie Evans/Josette DuPree/Rachel Drummond/Kitty Soames (Catherine Leigh Scott).
David Collins / Daniel Collins / Jamison Collins / Thad Collins (David Hannessy).
Sarah Collins (Sharon Smith Lentz)
Burke Devlin / Jeremiah Collins (Anthony George).
Sheriff Davenport (Ed Riley)
Carolyn Stoddard / Millicent Collins / Charity Trask / Letitia Faye / Melanie Collins / Amanda Collins (Nancy Barrett).
Victoria Winters (Alexandra Moltke).
Willie Loomis / Carl Collins / Desmond Collins / Kendrick Young / Alex Jennings (John Karlen).
Barnabas Collins/Bramwell Collins (Jonathan Freed).
Julia Hoffman / Josette's Aunt, Natalie DuPree / Gypsy Magda Rakosi / Constance Collins / Charlotte Drake (Grayson Hall).
Sarah Johnson (Mrs. Johnson) / Abigail Collins / Minerva Trask / Mrs. Castle (Clarissa Blackburn).
Roger Collins/Joshua Collins/Edward Collins/Daniel Collins/Amadeus Collins/Brutus Collins (Louis Edmonds).
Elizabeth Stoddard/Naomi Collins/Judith Collins/Flora Collins (Joan Bennet).
Also known characters were Quentin Collins (David Selby), Amy Jennings/Nora Collins (Denise Nickerson), Beth Chavez (Terry Crawford), Laura Murdoch Stockbridge Collins (Diana Millay) and others.
This is what Collinwood Manor looked like in the original series:
Dark Shadows has been rebooted at least three times.
Here is the 1991 film adaptation known as Dark Shadows Rebirth:
Dan Curtis, creator of The original Dark Shadows, pitched the idea for a mid-season production on NBC in 1991.
Commonly referred to as the revival series, this version of Dark Shadows retained the same gothic charm that made the original series so popular.
Instead of running it as a daily half-hour soap opera like the original, NBC aired the series as a big-budget one-hour weekly program.
The program's story structure reflected many of the key storylines from the 1967-1968 Dark Shadows seasons, including a character who travels back in time to the 18th century and another character's accelerated aging.
Unfortunately, this series was often superseded by news broadcasts due to the outbreak of the First Gulf War, causing constant rescheduling.
This apparently led to viewer confusion (who in some Midwestern markets saw the show after midnight) and low ratings, which soon led to the series being canceled after only 12 episodes (including the pilot).
Unlike the original series, Victoria Winters, David Collins' governess, is the main love interest for Barnabas Collins, a bicentennial vampire.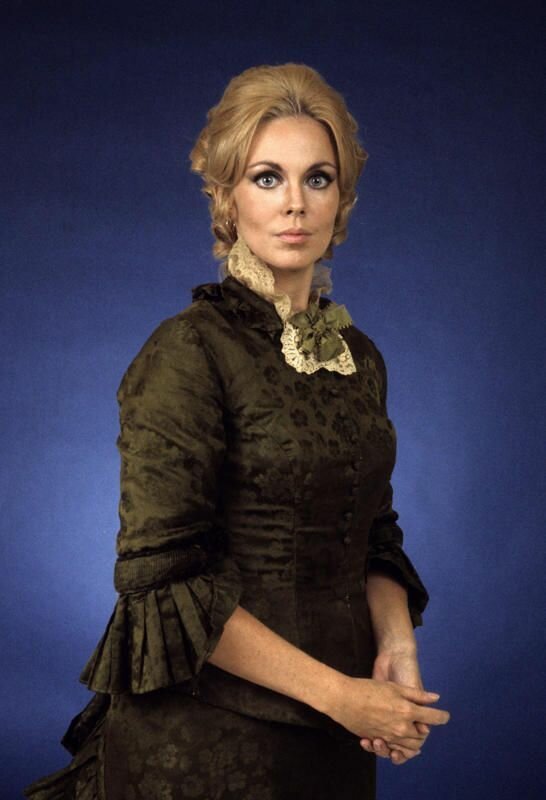 He originally loved a woman who looked like her named Josette Dupré in 1795.
It must be said that, unlike the original, there was no emphasis on the external similarity between Josette and Victoria. It was Maggie Evans, not Victoria, who resembled Josette. However, the girl was emotionally and mentally close to Josette, and on several occasions at the séances held by the Collins family, she was chosen as her medium.
Also here, the image of Dr. Julia Hoffman, who becomes the enemy of Barnabas Collins, changes dramatically. If in the 1966-1977 series, when Julia tried to cure him and turned him into an old man, and Dr. Lang cured him of vampirism, Barnabas forgave her, then in the 1991 series, alienation reigns between them.
Short-term comic book publisher, Innovation Comics released three separate limited series in 1992-1993, set in 1991 in the world of dark shadows.