His two most famous roles are the timid accountant Bradford Webster on the television series The Third Man and the comic villain Zacharias Smith on the sci-fi series Lost in Space. Towards the end of his career, the actor often voiced cartoon characters, including Manny the Mantis in A Bug's Life and Jerry the Janitor in Toy Story 2.
Jonathan Karasukhin, the second of three children, was born on November 6, 1914 in the New York Bronx, in a family of poor immigrants with Russian-Jewish and Polish roots. From the age of 12, the boy worked part-time in a pharmacy. Although the family never had extra money, the father tried to take his children to the theater to listen to opera in order to expand their cultural horizons. Young Jonathan was delighted. He tried to get rid of his accent, which betrayed him as a Bronx, and learned to imitate the English pronunciation. In the future, this rich voice with a noticeable British accent would become his trademark.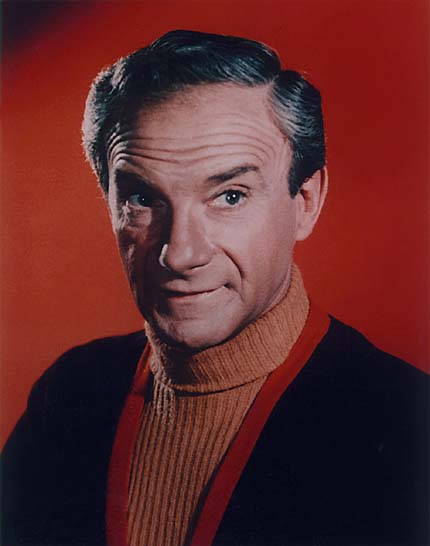 Although he didn't often save up for a ticket, the Broadway productions completely captivated Jonathan's imagination. At school, he leaned on English, Latin, history, willingly studied romantic poetry and, of course, Shakespeare. Jonathan was not very friendly with his classmates, with the exception of his girlfriend Gertrude Bregman, whom he married in 1938 and lived with all his life. In 1942, their son Richard was born.
Advertising:
n 1932, 17-year-old Jonathan legally changed the surname Karasukhin, which was difficult for the American ear, to the more familiar Harris, although he was afraid to tell his parents about it. At the university he studied pharmacology, graduated in 1936 and worked in several pharmacies, but his love for the stage won out. Two years later, Jonathan forged a resume and got a job in a repertory theater on Long Island, played in several productions, after which he moved to The Red Company. In 1942, Harris got his first major role in the Broadway play 'The Heart of a City' (The Heart of a City), in 1946 he brilliantly played in 'A Flag Is Born' (A Flag Is Born) with Quentin Reynolds and Marlon Brando.
Harris made his television debut in 1949 on The Chevrolet Tele-Theatre. He was often invited to appear as a guest star, in addition, Harris was the first whose name was indicated in the credits in this way. 'Studio One' (Studio One), 'Bonanza' (Bonanza), 'Web' (The Web), 'Twilight Zone' (The Twilight Zone), 'Outlaw' (The Outlaws) – it seems easier to list popular series 50 s and 60s in which Jonathan did not act than those in which he took part.
From 1959 to 1965, Harris played one of the main roles in the TV series 'The Third Man'. His character Bradford Webster, the protagonist's eccentric, cowardly assistant, appeared in 73 episodes out of 77. Half of the episodes were filmed in London, half in Hollywood. In 1963-1965, Jonathan starred in the comedy series 'The Bill Dana Show' (The Bill Dana Show), playing Mr. Phillips, the pompous manager of a luxury hotel, who constantly clashes with his clumsy Mexican bellhop (Bill Dana).
From 1965 to 1968, Harris played Dr. Zacharias Smith on Lost in Space, a hypocritical, cowardly, and obviously villainous character, but so bright, lively, and memorable that Jonathan became the star of the show, and the plot of the third season revolved mainly around him. On the one hand, this role brought him great popularity, on the other hand, in the future he had to play many more villains, because the directors had a certain stereotype about him.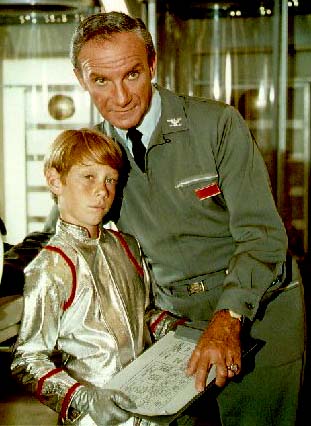 Harris has worked extensively as a voice actor. His voice is spoken by the characters of many cartoons, including 'Black Cloak' (Darkwing Duck), 'Life of Bugs', 'Toy Story-2', 'Problem Child' (Problem Child), 'Happily Ever After' (Happily Ever After), ' Buzz Lightyear '(Buzz Lightyear of Star Command) and others. Filming in action movie Chuck Norris 'Good Guys Wear Black' (Good Guys Wear Black), Harris gave Norris lessons in drama and worked with his voice.
Jonathan Harris was a popular and in-demand actor, but he knew how to find time for his hobbies.
He loved to cook, read, travel and watch movies, went to the opera and played the piano himself, was fond of painting, gardening and even knitting. But his main passion was his family.
In late 2002, Harris and the rest of the cast of 'Lost in Space' were preparing to shoot a two-hour film 'Lost in Space: The Journey Back Home' (Lost In Space: The Journey Back Home). However, just before filming began, Harris was hospitalized with back pain, which was a sign of heart problems.
Jonathan Harris died on November 3, 2002 in Encino, California from a thrombosis, just three days before his 88th birthday.