Chuck Berry was one of the most influential rock and roll artists in the history of music. His songs Maybellene and Johnny B. Goode formed a new genre. Berry's music was listened to by the entire population of the United States, regardless of skin color.
The future rock and roll star was born on October 18, 1926 in St. Louis, Missouri. Charles Edward Anderson Berry met music at school and church.
His mother, Martha Berry, was one of the few college-educated black women of her generation, and his father, Henry Berry, was a carpenter and also a deacon at the Antioch Baptist Church.
At the time, St. Louis was a sharply segregated city. The area where the Berry family lived was so isolated that Chuck didn't even meet a white person until he was 3 years old. It happened during a fire, and initially little Chuck could not believe his eyes. "I thought they were so scared that their faces turned white with fear," he recalled.
The boy showed many talents from an early age, but his musical success was the most striking. He took guitar lessons from local jazz legend Ira Harris.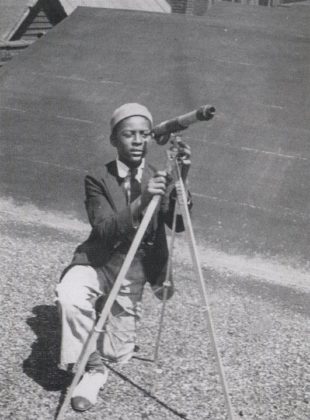 Best jazz guitarists (Best Jazz Guitarists)The best jazz guitarists in the world
Berry was not particularly interested in studies, and the atmosphere of severity disgusted him. In 1944, at the age of 17, Berry dropped out of high school with friends and went on an impromptu trip to California. They managed to get to Kansas City when they stumbled upon a gun thrown in the parking lot and decided to go on a robbery. Waving a gun, they robbed a bakery, a clothing store and a hairdresser, managed to steal a car before they were arrested by patrolmen.
Three young people received the maximum sentence of 10 years in prison, despite the fact that they were minors and committed a crime for the first time.
The first time Chuck Berry went to jail at age 17
Berry was released from prison on his birthday after 3 years for good behavior. This time was not in vain – Chuck organized a quartet in custody. He returned to St. Louis, where he worked in his father's construction business and part-time as a photographer and janitor at a local car factory.
In 1951, his former classmate Tommy Stevens invited Chuck to join his band. They played local black nightclubs in St. Louis, and Berry quickly gained a reputation as a spectacular musician. In late 1952 he met Johnny Johnson, a local jazz pianist, and joined the Sir John Trio.
The Best Blues Films – Fiction and Documentary
In early 1955, he met legendary blues musician Muddy Waters, who brought Berry to Chess Records.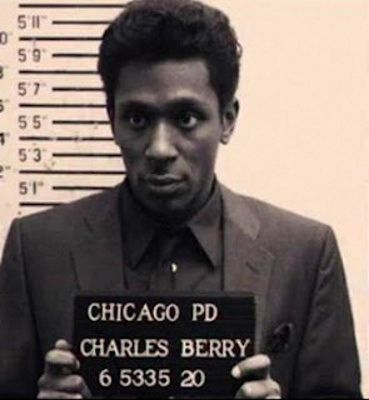 Upon hearing a freshly written Maybellene song, Leonard Chess immediately offered him a contract. Maybellene reached No. 1 on the R&B charts and No. 5 on the pop music charts.
Thanks to its unique blend of blues and country, many music historians consider Maybellene to be the first true rock and roll song.
Berry's music listened to all the youth
Other hits were not long in coming: Roll Over, Beethoven, Too Much Monkey Business and Brown-Eyed Handsome Man were not only a new word in music. Berry managed to appeal to white youth without alienating his black fans by mixing blues and R&B with a story that was universally appealing to young people. "I made records for people who bought them," Berry said.
Berry's musical career hit its peak in 1961. The musician was charged with transporting an underage resident of Mexico across the border "for immoral purposes." Berry received 3 years in prison, meanwhile, his songs continued to occupy the first points in the charts, and the records were sold out.
When Berry was released from prison in 1963 he continued to write new material for Nadine, You Can Never Tell, Promised Land and Dear Dad. But according to his inner circle, it was already a completely different person, as if something had died in him. In 1979, Berry released the album Rock It to positive reviews. This was the last release of the musician, the flesh until 2017.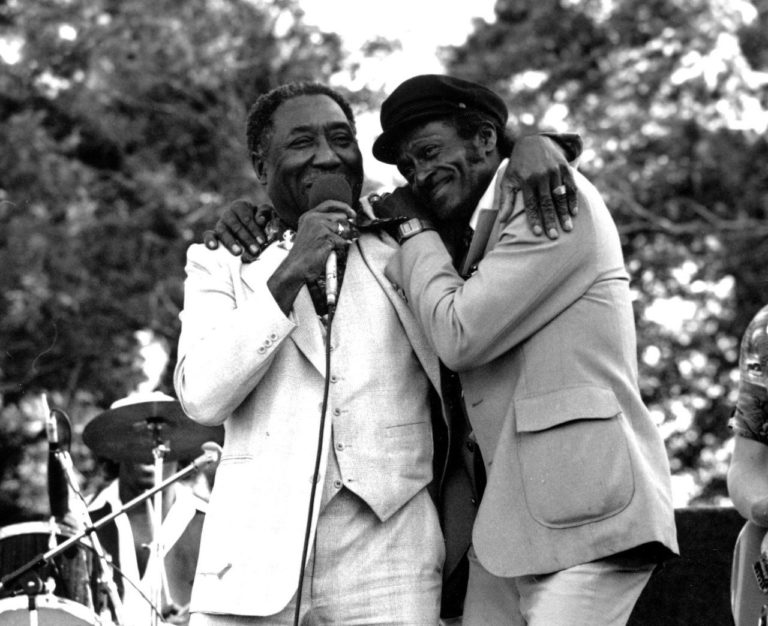 Barry continued to perform, as he traditionally took to the stage at his Blueberry Hill club in St. Louis once a week and went on tour. But he could never regain the magnetic energy and originality that first catapulted him to stardom in the 50s and 60s.
"The Man Who Started It All!"
Chuck Berry won a Grammy in 1985. In 1986, he was inducted into the Rock and Roll Hall of Fame. Perhaps the best measure of Chuck Berry's greatness is his influence on other musicians. The Beach Boys, Rolling Stones and Beatles all formed to Berry's music.
Introducing the musician to the Rock and Roll Hall of Fame, Keith Richards of the Rolling Stones said:
"It's very hard for me to talk about Chuck Berry…He's the man who started it all!"
Chuck married Temetta in 1948
In 2017, the music legend announced that he was planning to release a new album dedicated to his wife. "My dear, I am getting old! I have been working on this album for a long time. Now I can hang up my shoes!" Berry said. Chuck died on March 18, 2017, at the age of 90.