Mary Tyler Moore is an American actress best known for her roles in television series, such as Mary Tyler Moore, where she played a 30-year-old single female television news producer, and the series Dick Van Dyke, where she performed the role of the wife of the title character.
Born December 29, 1936 in New York, USA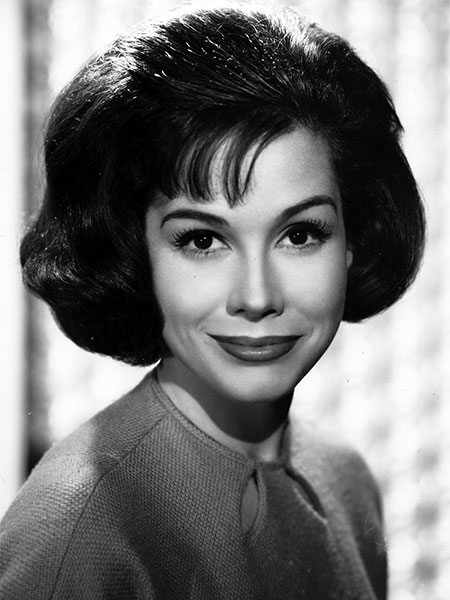 Moore was born into a clerk's family and was the eldest of three children. At the age of 17, after leaving school, Moore decided that she wanted to make a career in the field of dance and at the same time made her first appearance on television: she starred in an advertisement for 'Hotpoint', dancing in an elf costume; the ad was successful, bringing Moore $6,000 in the first month. However, soon, when Moore became pregnant, this advertising campaign had to be stopped.
Advertising:
Then Mary starred for the covers of music albums, auditioned for TV shows, but not too successfully.
Her first permanent role was the role of a telephone operator in the series 'Private Detective' – however, in the frame were only her legs, and even the voice that answered the calls. In 1960, she (already entirely) starred in separate episodes of several TV series (like 'Johnny Staccato'), and in 1961 – in several films ('77 Sunset Strip', 'Bourbon Street Beat', 'Lock Up', etc.) .
In the same year, she got into the television series 'Dick Van Dyke': she was recommended there by producer D. Thomas, who once rejected her at another casting (the appearance did not fit), but, as it turned out, he remembered. The series made the young actress famous throughout America, and a little later, Mary received an Emmy for it.
In 1970, the actress launched her own project: 'Mary Tyler Moore'. This series, which told about the life of a 30-year-old woman, successful in her career, but lonely, became a model for many other series (or rather, a template). The series stayed in the top 20 for 6 years, slipped to 39th in the series ratings for the seventh season, but in the last week of the show – when it was announced that it was the last one – became the most watched TV show of the week.
In the future, the actress also starred in TV shows ('Annie McGuire', 'Ellen', etc.), played in the theater, including on the stages of Broadway), founded her own production company, played in numerous films (including ' Change of Habit' along with Elvis Presley), published 2 books of memoirs, and in addition, she was actively involved in charity work.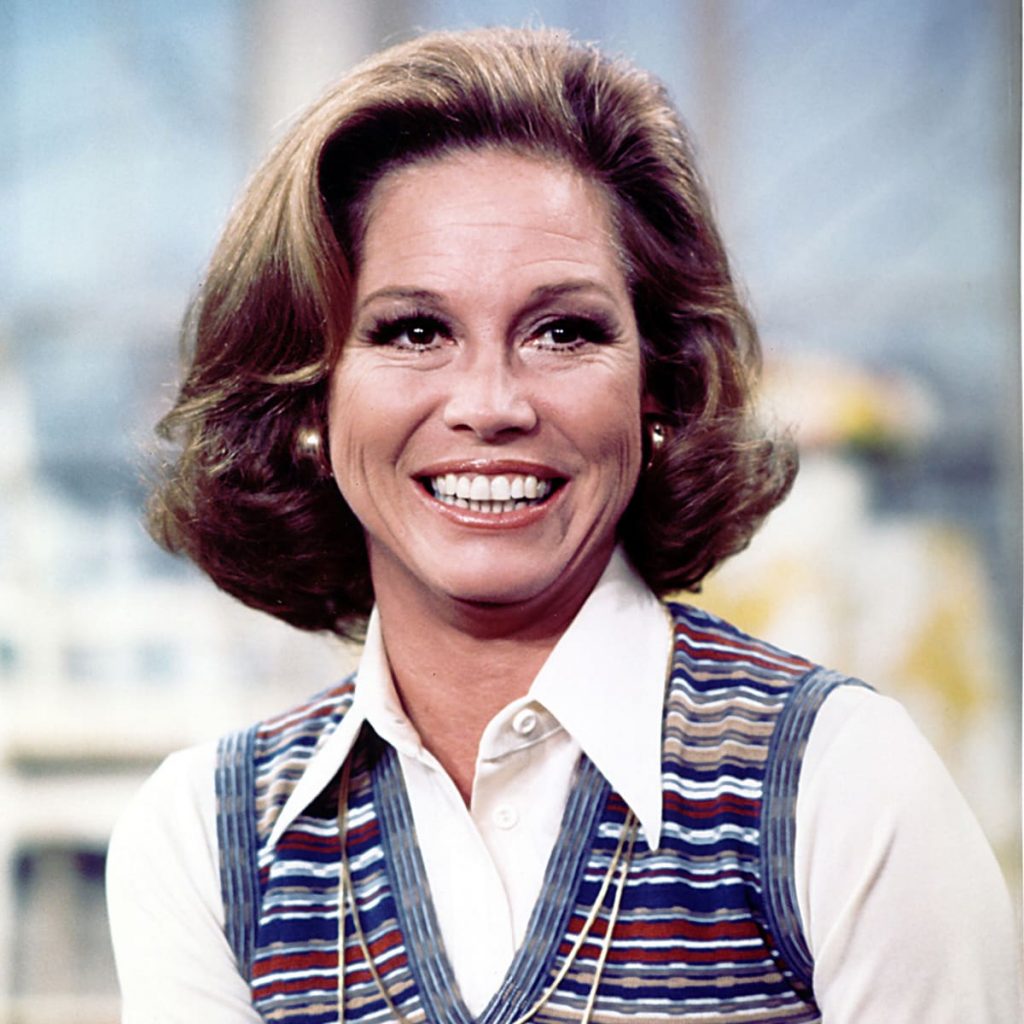 As for the personal life of the actress – in 1955, at the age of 18, she married R. Meeker ('the guy who lived next door'), and soon their only child, Richard, was born (he died in an accident in 1980). In 1961 the couple divorced. In 1962 Mary married G. Tinker; in the future, the couple together created the series 'Mary Tyler Moore' and separated in 1981.