Guy Williams was born on January 14, 1924 in New York. Armando's real name is Joseph Catalano.
He dreamed of an acting career, and after graduating from school he began working as a fashion model at MetroGoldingMaer, then at Universal. In the late forties, he began acting in television commercials and in serials in episodic roles.
In 1948, he married model Janice Cooper and had two children.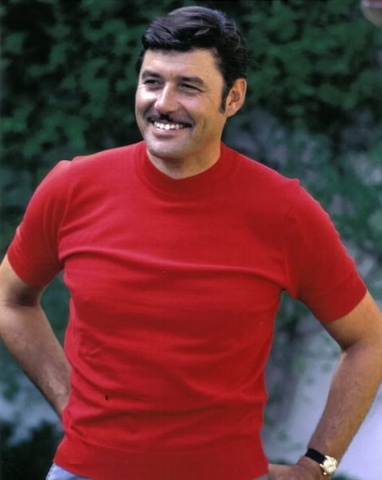 In the early 50s he moved to Hollywood, where he successfully passed the casting and signed a contract with Universal Pictures. Then he took the pseudonym Guy Williams. Tall (height 1.91 m), athletic, very photogenic, Guy became in great demand as an actor of the second or third plan and for several years managed to star in many films, including the cult "The Man from the Alamo".
However, there were no big roles, and the thirty-three-year-old Guy was ready to give up his acting career when, in 1957, he was offered to audition for the lead role in the Walt Disney studio's Zorro series launched by the studio. Thanks to his bright appearance, eloquence, charm, Guy successfully passed the casting, which was a turning point in his career.
The first block of episodes premiered on October 10, 1957.
The series instantly turned Guy Williams into a star of the first magnitude, much to his own surprise. Guy perceived his popularity with a certain amount of irony, but in dealing with fans he was always unusually courteous and simple. The father of two children himself, he was very fond of meeting with young spectators, with pleasure he showed them his skills in handling a sword.
After the filming of the second season of "Zorro" was completed, disagreements arose between the studio and the distributors. Filming of the third part was delayed for several years, and Guy, bound by a contract, did not have the opportunity to work on large projects. In 1961, filming of Zorro resumed, and four more full-length stories about the black masked knight were filmed, after which the series was discontinued due to unresolved disagreements.
While acting as Zorro, Guy became seriously interested in swordsmanship and became a high-class blade master. In 1962, Guy left for Europe, and worked successfully there for several years, starring in joint German-American and Italian-American projects. Then he returned to Hollywood, where he was overtaken by another star role – in the extremely popular TV series Lost in Space in the second half of the 60s – early 70s.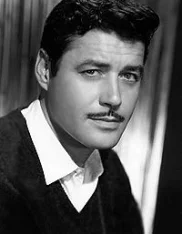 Upon completion of filming, Guy decided to leave his acting career and from that time on, he appeared occasionally, mainly in documentary projects about the history of film, television and the Walt Disney studio.
In 1973, Guy visited Argentina and was fascinated by the country and its people, among whom, as it turned out, he enjoyed extraordinary popularity and respect. Guy settled in Buenos Aires, where he lived until the end of his days. In 1989, friends of Guy Williams raised the alarm about his disappearance for several days. Guy was found dead in his own apartment. The cause of death was a brain aneurysm. Following his wishes, the ashes were scattered at sea, near Malibu, California.